Welcome to Hunter Chiropractic Wellness Centre
Chiropractor Orleans ON
Hunter Chiropractic Wellness Centre has helped countless chiropractic patients discover new ways to restore and maintain their health!
"As an chiropractor, I take pride in offering one of the most complete chiropractic resources in our area" comments Dr. Mark Hunter.
Through corrective chiropractic care and dynamic wellness lifestyle workshops, Dr. Hunter represents the leading source of scientific and clinical holistic wellness expertise for the community. Our high patient satisfaction is the result of gentle, safe, evidence-based care, while providing the tools patients need to improve their health on their own to avoid drugs and surgeries.
"Embrace Optimal Health and Live Pain Free"
With certifications in spinal corrective care (Chiropractic Biophysics technique), wellness lifestyle coaching (C.C.W.P.), and Sports Injury Management (Dip. S.I.M.), we are confident that we can not only help you restore your health, but offer you the knowledge and resources to help you fully maintain it into the future.
We see patients with many different concerns such as headaches, migraines, back and neck pain, numbness and tingling, digestive problems, fatigue, sleeping issues, menstrual cycle pain, colic, ear infections, attention deficit disorder, irritable bowel syndrome, and many more.
We're looking to help residents who value their health and want a chiropractor that offers a more permanent and corrective approach to their health.
Ready to get started?
Call our office today to schedule an evaluation with Dr. Mark Hunter.
Chiropractic care is the practice of using spinal alignment to alleviate a wide variety of physical ailments, including muscle strain, neck pain, chronic back pain, and more. This is accomplished by adjusting the position of the spinal column to its proper shape, providing a non-invasive solution for pain relief.

How Can Chiropractic Care Help You?
Many people dismiss chiropractic as being something only for back pain, but chiropractic treatment can be used to treat a wide variety of physical issues, such as migraines and headaches, chronic pain, carpal tunnel, pain due to injury or muscle strain, and much more.

The History of Chiropractic Care
The word "Chiropractic" is derived from the Greek words "cheir" (hand) and "praktos" (done) combined to mean "done by hand." It was chosen by the developer of chiropractic care, Daniel David Palmer. In 1895, D.D. Palmer performed a chiropractic adjustment on a partially deaf janitor, Harvey Lillard, who later reported that his hearing had improved due to the change.

D.D. Palmer opened the first chiropractic school two years later, and in the century since, chiropractic professionals have used spinal adjustments to help people prevent and cope with back pain, carpal tunnel, muscle strain, headaches and migraines, and a variety of other physical ailments. Millions of people benefit from the work of Dr. Palmer today.

What Kind of Training Does a Chiropractor Have?
Chiropractic doctors go through a minimum of four years of schooling at a chiropractic college, generally preceded by an undergraduate degree in the basic sciences or several years of experience in a prior relevant health care field.

Students of chiropractic care must spend a minimum of at least 4,200 hours with their teacher, and a minimum of 1,000 hours of fully supervised clinical training with an instructor as they learn the appropriate diagnosis and treatment techniques to help heal your body and restore it to its natural, fully functioning state.

At Hunter Chiropractic Wellness Centre our chiropractic team is ready to meet with you to discuss your needs. We will help to design a program that is right for you. We look forward to meeting you.
Monday
7:00am - 11:00am
2:00pm - 6:00pm
Tuesday
8:00am - 12:00pm
Wednesday
7:00am - 11:00am
2:00pm - 6:00pm
Thursday
7:00am - 11:00am
2:00pm - 6:00pm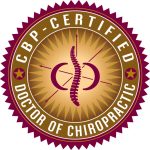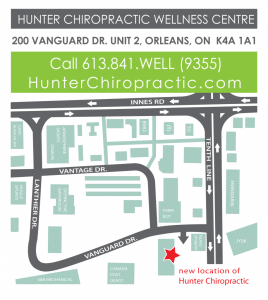 Monday
7:00am - 8:50am
3:00pm - 3:50pm
5:00pm - 5:50pm
Wednesday
7:00am - 8:50am
3:00pm - 3:50pm
5:00pm - 5:50pm
Thursday
7:00am - 8:50am
3:00pm - 3:50pm
5:00pm - 5:50pm