Chiropractor Mark Hunter D.C.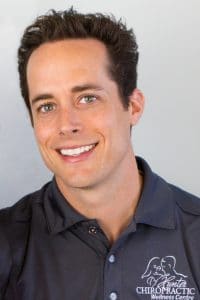 Chiropractic Education

Dr. Mark Hunter completed 9 years of post-secondary education prior to opening Hunter Chiropractic Wellness Centre in 2006.  He graduated Magna Cum Laude as a Doctor of Chiropractic from Palmer College of Chiropractic, has a Bachelor of Science degree in Human Kinetics from the University of Guelph, a diploma in Sport Injury Management from Sheridan College, and holds post-graduate certifications in spinal corrective care (chiropractic biophysics), and as a chiropractic wellness practitioner (C.C.W.P.).
Dr. Hunter performs continuing education on a regular basis in the areas of spinal adjusting, sports injury care, pediatrics, pregnancy care, nutrition, and exercise science.
Spinal Corrective Care
Spinal corrective care (CBP) is a comprehensive, systematic, scientific approach to chiropractic that provides predictable results for patients. For the past 15 years, these corrective techniques have been subjected to more clinical trials and the scrutiny of peer-reviewed research publications than any other chiropractic approach. Dr. Hunter's certification required completion of post-graduate training as well passing certification exams to demonstrate his mastery of the methods.
Certified Chiropractic Wellness Practitioner (C.C.W.P.)
Dr. Hunter has been awarded the title of Certified Chiropractic Wellness Lifestyle Practitioner (C.C.W.P.) by the International Chiropractors Association. This involved completion of specific on-site seminar course-work, home study modules assignments, examinations, and other requirements in the fields of spinal health, neurology, physical fitness, nutrition, emotional health, and personal change.
Sports Injury Management
Dr. Hunter completed a rigorous five-year integrated program where he received an Honours Human Kinetics degree from the University of Guelph and a Sports Injury Management Diploma from Sheridan College (Dip. S.I.M.). During this process he received over 1200 hours of experience working with high-level sports teams in some of North America's top sports medicine clinics.
Dr. Mark Hunter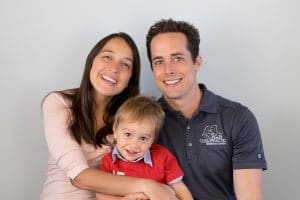 Dr. Hunter's passions are learning, international travel, and staying active. His first priority in life however, is his family. He lives with his wife Patricia, and children Adriano and Luana in Orleans where he practices with his family what he teaches his patients to do: Eat properly, move and exercise regularly, sleep and rest sufficiently, and maintain healthy thoughts and relationships.
We look forward to meeting you.
Monday
6:30am - 11:30am
1:30pm - 6:00pm
Tuesday
8:00am - 12:00pm
1:30pm - 6:00pm

Wednesday
6:30am - 11:30am
1:30pm - 6:00pm

Thursday
6:30am - 11:30am
1:30pm - 6:00pm