Welcome to Hunter Chiropractic Wellness Centre
Chiropractor Orleans ON
Hunter Chiropractic Wellness Centre has helped countless chiropractic patients discover new ways to restore and maintain their health!
"As an chiropractor, I take pride in offering one of the most complete chiropractic resources in our area" comments Dr. Mark Hunter.
Through corrective chiropractic care and dynamic wellness lifestyle workshops, Dr. Hunter represents the leading source of scientific and clinical holistic wellness expertise for the community. Our high patient satisfaction is the result of gentle, safe, evidence-based care, while providing the tools patients need to improve their health on their own to avoid drugs and surgeries.
"Embrace Optimal Health and Live Pain Free"
With certifications in spinal corrective care (Chiropractic Biophysics technique), wellness lifestyle coaching (C.C.W.P.), and Sports Injury Management (Dip. S.I.M.), we are confident that we can not only help you restore your health, but offer you the knowledge and resources to help you fully maintain it into the future.
We see patients with many different concerns such as headaches, migraines, back and neck pain, numbness and tingling, digestive problems, fatigue, sleeping issues, menstrual cycle pain, colic, ear infections, attention deficit disorder, irritable bowel syndrome, and many more.
We're looking to help residents who value their health and want a chiropractor that offers a more permanent and corrective approach to their health.
Ready to get started?
Call our office today to schedule an evaluation with Dr. Mark Hunter.
Monday
6:30am - 11:30am
1:30pm - 6:00pm
Tuesday
8:00am - 12:00pm
1:30pm - 6:00pm

Wednesday
6:30am - 11:30am
1:30pm - 6:00pm

Thursday
6:30am - 11:30am
1:30pm - 6:00pm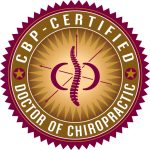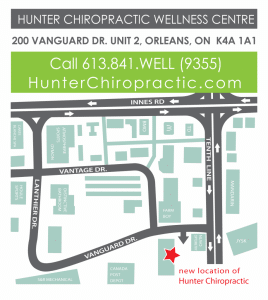 Monday
7:00am - 8:50am
3:00pm - 3:50pm
5:00pm - 5:50pm
Tuesday
3:00pm - 3:50pm
5:00pm - 5:50pm
Wednesday
7:00am - 8:50am
3:00pm - 3:50pm
5:00pm - 5:50pm
Thursday
7:00am - 8:50am
3:00pm - 3:50pm
5:00pm - 5:50pm